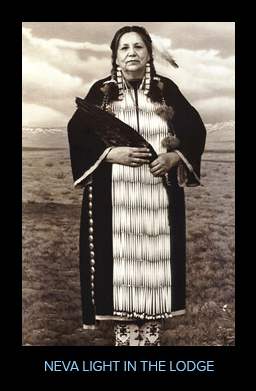 Neva E. Standing Bear
Culture
Calvin Standing Bear has a profound love and respect for native culture. His music posses the ability to put forth cultural and spiritual messages in a manner that appeals to most audiences. Calvin's music is a very effective learning tool, as he reinforces his lectures with his music. Calvin's music captures the heart of young and old alike.

Calvin often participates in traditional ceremonies. These ceremonies have been instrumental in the development of his spirituality, for this is the native way.
Spirituality is the most important aspect of native culture and Calvin travels to participate in the many healing circles for Lakota People or the Tiyospaye.